If you're an elementary teacher, you know how overwhelming it can get to try to fit everything in your day.....especially centers.
In fact does any of this sound familiar?
* Students interrupting you during your teacher led small group
* Spending enormous amounts of time trying to find quality activities for your centers
* Feeling disorganized
If any of these resonate with you, you're in the right place!
---

Math Centers 101 was created so that teachers like you could...

- spend less time redirecting and more uninterrupted time with your small group teaching.
- have access to quality math games and activities that ENGAGE and CHALLENGE your students.
- have a variety of standards aligned grade level activities right at your finger tips.
- feel confident when you introduce math centers to your students. You'll get a 10 day step-by-step plan to guide you!
---

Math Centers 101 is a hybrid course that's divided into 2 major components.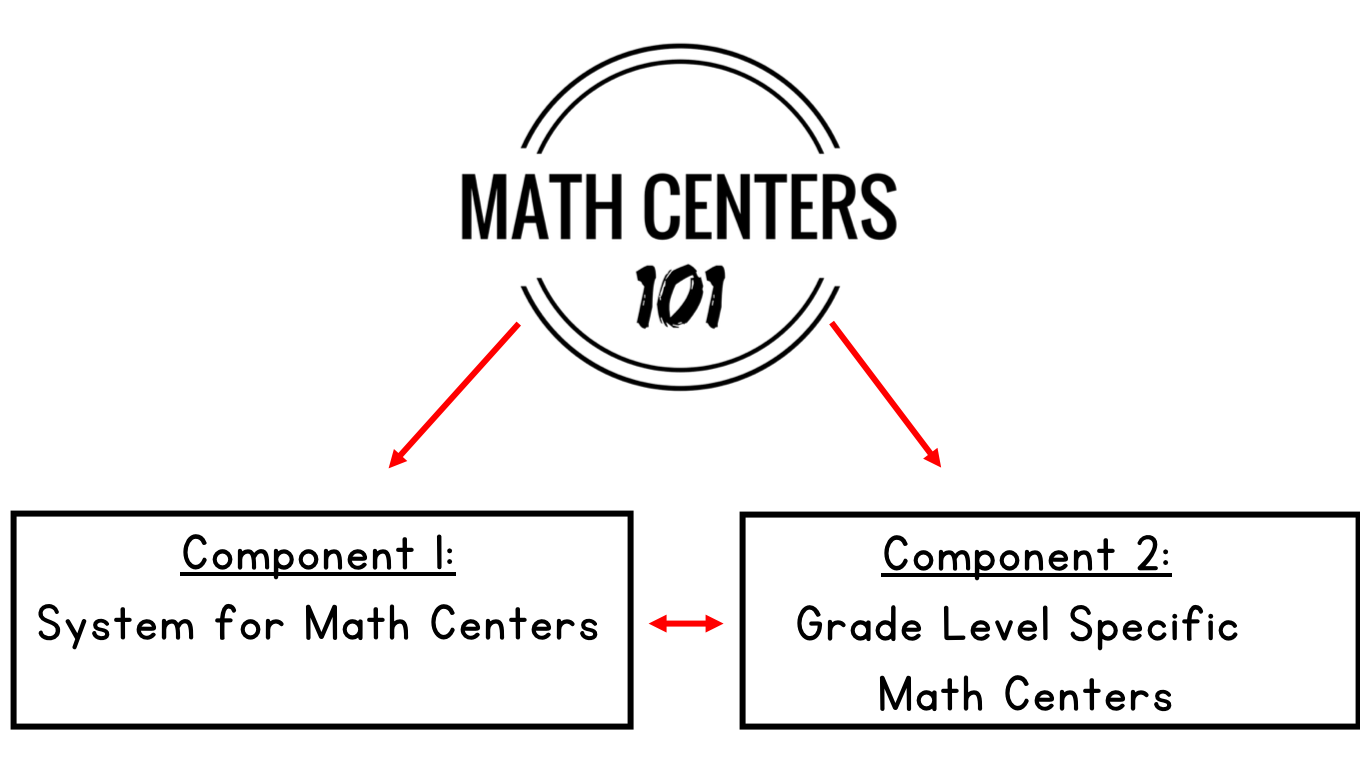 ---


LIFETIME ACCESS TO:
* 4 Course Modules

* 15+ Video Lessons
* Over 15 useful guides, resources & templates
* Easy to implement behavior system
---


LIFETIME UPDATES TO:
* Flip & Go Math Task Cards BUNDLE
* Ready-Set-Play Math Games BUNDLE
* Solve & Explain Problem Solving Tasks
* Tutorial Videos on how to use each
Get the BEST of both worlds!!
You get the system to effectively implement math centers and the actual centers.
---

"Simple, uncluttered, clear, easy to understand, and targeted to math outcomes. I pounced when on this and I'm glad I did! Mr. Elementary Math creates high quality resources!"

- May Louise M.
"These products and courses were EVERYTHING I have been hoping to find! The Math Centers 101 course is something that I would recommend to any teacher, regardless of how long they have been teaching. I love that this course takes us from the "before centers" ideas and strategies to the "after centers" ideas and strategies (and everything in between). I learned many things that I didn't always think about in the past. When I finished, I had a folder on my laptop of ample resources to help me implement every strategy Greg shared! Along with that, I can say that the best investment I have made in my career is purchasing the math games for my students. In short, they are clear, concise, organized, and student friendly. The repetition of games is perfect for easy roll-out, just by changing the standard addressed. If you're desperate for help with student centers or looking to make some changes/improvements, you will find it here!"
- Gary S.
"So excited about revamping my math centers this year with the help of Greg! I LOVED his videos to help walk me through his product and implementing this great resource. THANK YOU!"
- Susan C.